We believe that having useful resources at hand to help you achieve your business goals are part of our responsibility. You'll find information on the latest trends and our take on them on the blog. Here in the resources section, we've added links to essential blogs, how to videos and more. If you have any questions or suggestions on the materials, please drop us a line.
Affiliate and Partner Solutions

:

Diverse Achievements is a solutions partner with Nimble, Constant Contact and GetResponse. In addition, we have an affiliate agreements with leading solutions providers that we use and recommend you do as well. These tools are designed to make your content creation fun and easy to do, and improve your ability to distribute and monitor your social messages.

An example is TechSmith, whose SnagIt and Camtasia products are a key part of our content creation tools. Please note, these links provide compensation to Diverse.
Snagit is a screen-capture image and video tool that can help you create beautiful images and graphics for web and social channels.
Customer Relationship Management: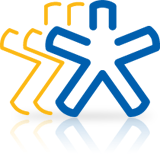 A comprehensive customer relationship management tool that integrates seamlessly with other tools and all your social channels.
Email Marketing:

Build your list to make meaningful connections with your audience. A wonderful program from GetResponse. Check it out for yourself.
Social Media Resources

:

Diverse Achievements Facebook Page: Daily posts on the latest trends in business, social media, customer service and more.

AllFacebook.com: A trusted resource on the latest Facebook trends, best practices.

RazorSocial: Ian Cleary is recognized as a leader in sharing information on all the new tools that are available to help manage your social media presence. An authoritative and respected voice.

Top Rank Marketing Blog: Lee Odden and his team provide exceptional value in their daily blogs. The themes are about all things social business and really should not be missed. A great resource for anyone serious about marketing.